Fire Extinguisher Servicing
Throughout the UK
Approved to inspect and maintain all types of portable fire extinguisher and fire blankets.
We service and supply all makes of fire extinguisher to BS5306 standard and all of our engineers are BAFE qualified. We are approved to inspect and maintain all types of portable fire extinguishers and fire blankets.
Fire Extinguisher Servicing
Employers have a legal responsibility to ensure that fire extinguishers within the workplace are serviced annually and kept in good working order.
If your organisation employs 5 people or more then they must also keep a written record of all service, maintenance and inspections. This should be recorded in a Fire Log Book.
Make Sure Your Service is Up to Date
Under the British Standard an extended service, also known as a discharge test is to be carried out at the following stipulated intervals:
Foam, water, dry powder or wet chemicals this is every 5 years

CO2 every 10 years
Our experienced service department can remind you when your annual fire extinguisher service is due and make all the necessary arrangements for one of our skilled engineers to visit you so you never have the worry of missing your service each year.
If you decide you would like to combine your Fire Extinguisher Service with any other of our services it is a great way to save money and keeps disruption to a minimum.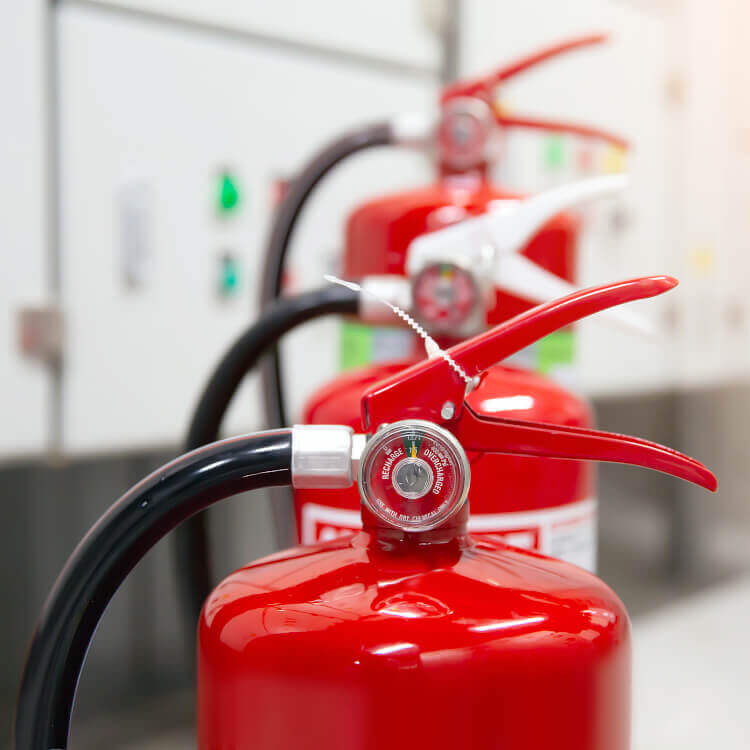 Our Retail Maintenance Services
Hyden UK Ltd
Our Other Services
Hyden UK Ltd
Our experienced team provide a full management service allowing your business to store retail furniture safely in our warehouses. We provide anything from a basic collection, store and delivery to long term seasonal furniture storage. We ensure your stock is safe, ready for use and properly stored so that it is available when needed.
Our shopfitting teams are second to none. We take pride in working to stringent time scales, whilst maintaining the highest standard of shopfitting workmanship. From an empty unit shell to the installation of a concession stand in a large department store, Hyden UK always provide excellent quality of shopfitting service.