Air Conditioning Servicing
Throughout the UK
Tailored retail air conditioning and air curtain servicing to suit your environment and system.
Our Air Conditioning Servicing is specifically tailored to suit your environment and the system you have installed. We will discuss and agree the correct frequency of visits to ensure optimum efficiency and reliability of your Air Conditioning installation.
Our Air Conditioning Checks
We perform the following checks as standard during a routine maintenance visit:
Check and clean the condenser and evaporator coils and fins

Check fan, motor, compressor and mountings

Check all electrical connections

Check fuses and test isolator and any other protection devices

Check condensate pump and float/sensor

Check condensate tray and connections

Check air ducts, grilles and insulation - as far as is practicable

Check expansion valves

Check start and running current

Check unit operates correctly from controllers and on each setting

Ensure unit and filters are clean and damage free
To complete a service we may also use some consumable products if deemed necessary, such items may include - slime guard, air freshening tablets, cleaning materials and lubricating oils.
If your premises also have an air curtain we can also include this in your service plan.
If you decide you would like to combine your Air Conditioning service with any other of our services it is a great way to save money and keeps disruption to a minimum.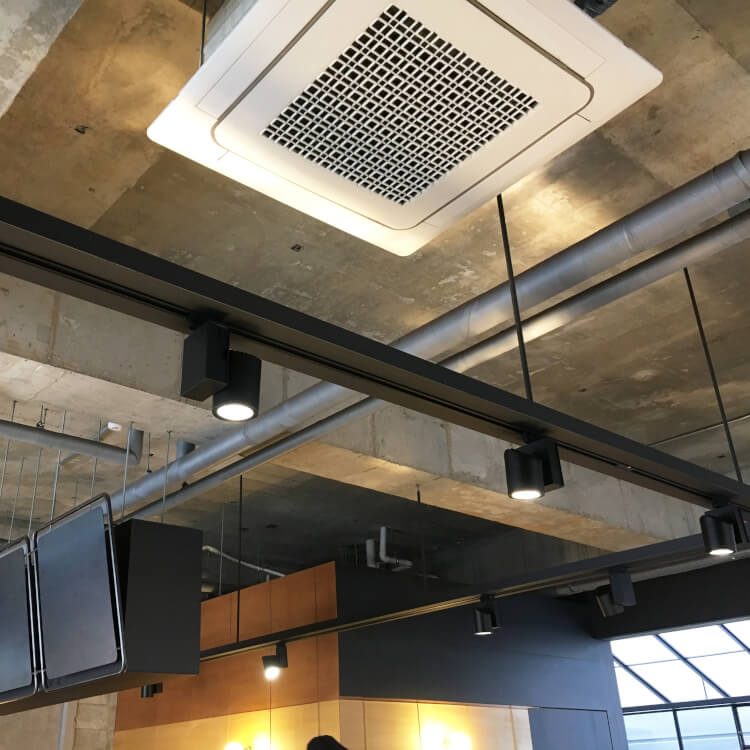 Our Retail Maintenance Services
Hyden UK Ltd
Our Other Services
Hyden UK Ltd
Our experienced team provide a full management service allowing your business to store retail furniture safely in our warehouses. We provide anything from a basic collection, store and delivery to long term seasonal furniture storage. We ensure your stock is safe, ready for use and properly stored so that it is available when needed.
Our shopfitting teams are second to none. We take pride in working to stringent time scales, whilst maintaining the highest standard of shopfitting workmanship. From an empty unit shell to the installation of a concession stand in a large department store, Hyden UK always provide excellent quality of shopfitting service.