Fire Alarm Servicing
Throughout the UK
Dedicated engineers to test and service your fire alarm system.
It is a legal requirement to ensure that your fire alarm is serviced and maintained in accordance with the relevant standard, BS 5839.
When is Fire Alarm Servicing Required?
The frequency of servicing depends on the type and complexity of your fire alarm system.
Addressable and conventional systems require servicing at 6 monthly intervals. In house testing should be carried out on a weekly basis.
Nationwide, One Off & Contract Services
We offer a nationwide fire alarm servicing and maintenance service with dedicated experienced engineers.
Our maintenance contract or one off service visit allows one of our engineers to visit your property and test and service your system. If any fault is discovered we will bring this to your attention and either give a fixed price on the spot or if needed, arrange a quotation for any remedial works.
All of this gives you peace of mind that your fire alarm will work if it is ever needed.
If you decide you would like to combine your Fire Alarm Service with any other of our services it is a great way to save money and keeps disruption to a minimum.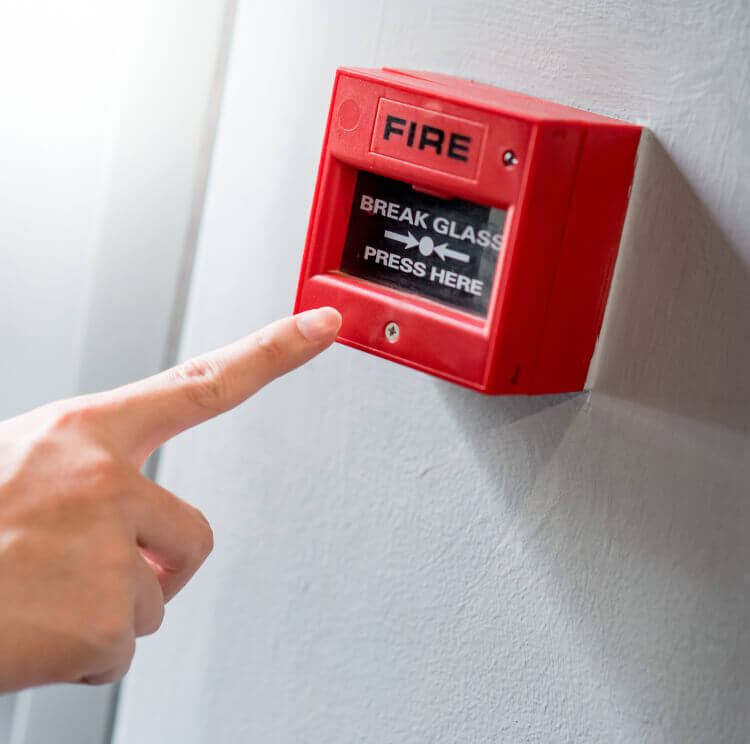 Our Retail Maintenance Services
Hyden UK Ltd
Our Other Services
Hyden UK Ltd
Our experienced team provide a full management service allowing your business to store retail furniture safely in our warehouses. We provide anything from a basic collection, store and delivery to long term seasonal furniture storage. We ensure your stock is safe, ready for use and properly stored so that it is available when needed.
Our shopfitting teams are second to none. We take pride in working to stringent time scales, whilst maintaining the highest standard of shopfitting workmanship. From an empty unit shell to the installation of a concession stand in a large department store, Hyden UK always provide excellent quality of shopfitting service.