Emergency Lighting Testing & Inspection
Throughout the UK
Ensure your emergency lighting is tested periodically to give sufficient lighting levels.
Emergency lighting is, as the name suggests, lighting for an emergency. Whether the emergency be caused by a fire where it is extremely important to not only be able to see your escape route clearly and enable people to locate fire fighting equipment.
Emergency lighting is usually required to operate automatically and give a sufficient lighting level to enable persons of all ages to evacuate the premises safely.
Emergency Lighting Testing
We carry out emergency lighting tests in accordance with BS5266. Emergency lighting systems should be periodically tested and inspected to ensure all luminaries function for design lighting levels, duration and positioning to ensure they are correct for use in "power-loss situations".
Our testing and inspection service includes:
Battery discharge test (unless carrying out an interim test)

Survey to assess coverage

Compatibility with BS5266

Results recorded in an emergency lighting log book (Hyden UK can provide one of these if required)

Client training, if they wish to carry out interim testing in house
If you decide you would like to combine your emergency light testing with any other of our services, such as fire alarm servicing or fire extinguisher servicing, it can be a great way to save money and keeps disruption to a minimum.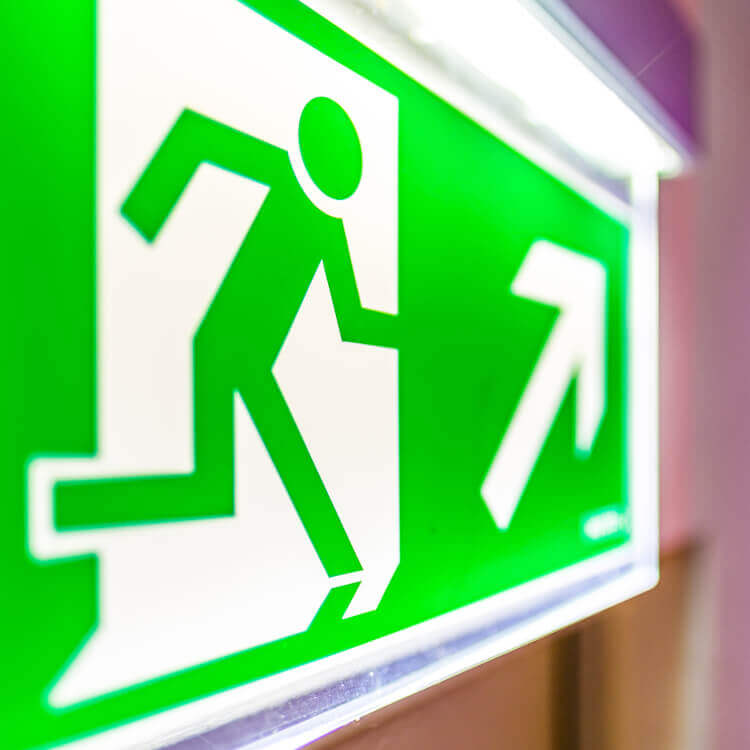 Our Retail Maintenance Services
Hyden UK Ltd
Our Other Services
Hyden UK Ltd
Our experienced team provide a full management service allowing your business to store retail furniture safely in our warehouses. We provide anything from a basic collection, store and delivery to long term seasonal furniture storage. We ensure your stock is safe, ready for use and properly stored so that it is available when needed.
Our shopfitting teams are second to none. We take pride in working to stringent time scales, whilst maintaining the highest standard of shopfitting workmanship. From an empty unit shell to the installation of a concession stand in a large department store, Hyden UK always provide excellent quality of shopfitting service.